High-pressure hydro-jetting is an excellent option for your house if you frequently suffer from unpleasant clogged drains. While hydro-jetting may sound like a thrilling water activity or an extreme method of more effectively carving stone, you might find it to be a little less thrilling.
Except if you truly value a spotless drain line. One of the best ways to unclog blocked drains, reduce persistent odors and maintain a clean sump pit is hydro-jetting.
Why Do You Think Hydro-Jetting Technique Is Essential To Clean The Drains?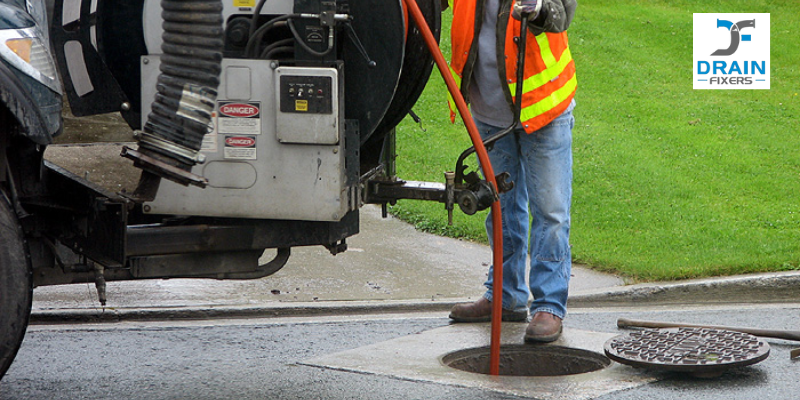 Let us review the fundamentals before discussing how to hydro-jet your clogged bathroom drain or kitchen sink. When you use a hydro-jet to clean your pipes, you pressurize a water hose and then blast the interior with high-velocity water until all the built-up filth and dirt crumbles. In the plumbing industry, jetting was formerly seen as quite a futuristic tool. The price of jetting equipment has, however, dropped. Hydro-jetting has increased in popularity over time. Water and sewer line clogs may now be cleaned and avoided by hydro-jetting, which can even stop tree roots from entering the pipes.
What Things Should You Consider Before Using Hydro-Jetting?
Here are points you should consider before using hydro-jetting for your drains.
#1 The Efficiency Of Hydro-Jetting Is High:
Hydro-jet cleaning removes buildup by shooting high-pressure water streams through your pipes. The procedure employs water blasters that may produce pressures as high as 60,000 PSI (pounds per square inch). Hydro-jetting utilizes flow and pressure to operate. You can use higher flows to cope with stubborn debris materials and obstructions.
The compressive pressure will break up hard materials. But each obstruction is unique and has to be evaluated by an expert. So, give your go-to plumber a call, and they will advise you on the best course of action.
#2 Understand The Mechanics Of Hydro-Jetting: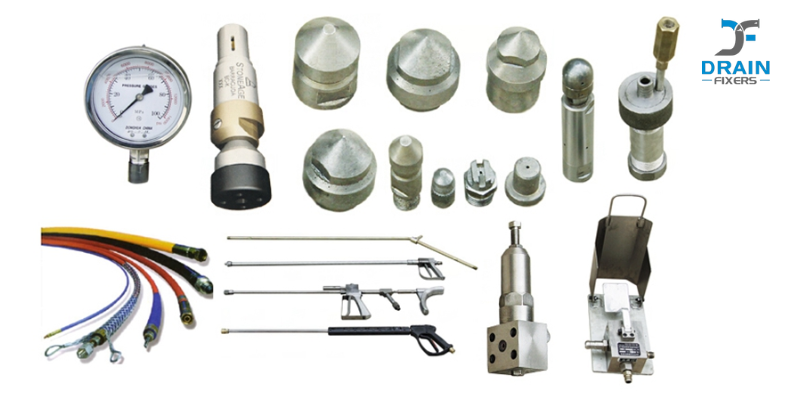 A pump, engine, hose, and nozzle are the components of a hydro-jet. Together, the compressor and engine generate pressure that forces water via the hose and a series of narrow apertures in the spray that are intended to limit water flow. Even the most stubborn blockages may be removed thanks to the hydro-ability jets to generate appropriate speed for the water and volume. Rotating nozzles concurrently remove oil and/or roots, while forward-facing jets clear debris first. After that, rear-facing jets flush it all out of the pipe.
#3 For What Purpose You Can Use Hydro-Jets:
Drains and lateral pipes that link a building's drainage system to public sewers can be cleaned with hydro-jets. And since obstructions in these drain pipelines can result in costly pipe collapses, you can have them removed before it is too late.
#4 Hydro-Jets Offer Eco-Friendly Way To Clean The Drains:
The hydro-jetting technique catches, filters, and reuses water to keep it from entering the environment and being used as hazardous effluent or dangerous toxins. It is an attribute that other drain cleaning techniques don't offer in terms of environmental friendliness.
#5 Knowing The Advantages Of Hydro-Jetting:
With the holidays quickly approaching, you want your home's drainage to be in the best condition possible. Your drainage system will likely be used more frequently if you have more guests. You will derail the plans for a party or supper by an unanticipated clog or simply a sluggish drain, and emergency plumbing solutions can be more expensive at this time of year. Hydro jetting your pipes helps prevent future obstructions and blockages., Moreover, it keeps the system durable for a long span of time.
When Should You Use Hydro-Jetting Technique For The Drains?
You require a hydro-jet to clean all the stubborn debris from the drain pipes.
When you observe inefficiency in the functions of the drain pipes. They are not functioning as usual.
You have not cleaned the drain for a long time.
There is a high frequency of drain clogging.
The drainage pipes make a hissing sign throughout the day.
Summary:
Looking for the best drain cleaning professionals in your town? Reach out to Drain Fixers. You will find highly qualified and professional drain cleaners in Melbourne. All you have to do is to convey your requirements to the Drain Fixers. What are you waiting for? Schedule your appointment today!